Imeks Group Service Ltd. offers high quality IGS filter products of its own production - filter bags for wet filtration, filter housings for bag filters, filter bags and sleeves for dry filtration (air and gases).
Non-woven filter materials
IGS micron bag filters are made from imported high quality non-woven filter materials - polyester fiber (polyester), nylon and polypropylene. The bags are available in two standard sizes - 18cm diameter, 81cm length and 18cm diameter, 43cm length. Delivery of bags in your sizes is possible. Bags are produced with a filtration rating of 1, 3, 5, 10, 25, 50, 100, 150, 200, 250, 300, 400, 600, 800, 1000, 1200 microns.

IGS housing for bag filter
We offer housings for bag filters. The range includes housings designed from 1 filter element to 18.
The maximum pressure is 300 psi.
Production material - SS304, SS316, UPVC.
Housing sizes - 1, 2, 3, 4.
Delivery set - legs, basket, flange, 1 filter.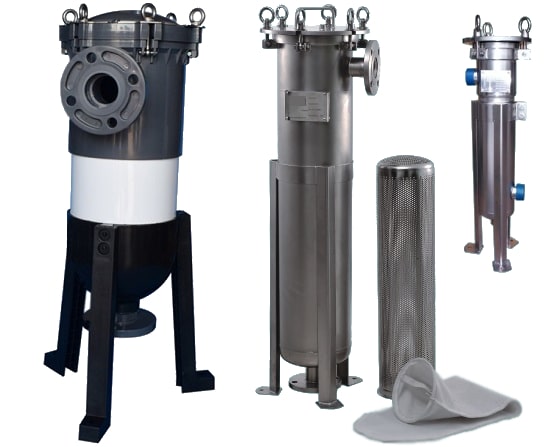 IGS filter bags and bags
Filter sleeves and bags for air/gas filtration are produced in customer sizes.
Filter bags are made of Polyester with or without oil - moisture impregnation, PPS, PTFE, Antistatic materials, PSA, P84, Aramid, Acrylic.
Filter bags and bags are widely used for air and gas filtration.