Hefei Taihe Optoelectronics Technology LTD. a new generation of palletizing equipment was developed and implemented, which is distinguished by its reliability and innovation. Taiho's palletizing robot combines multi-discipline advanced technologies in machinery, electronics, automation, control and artificial intelligence to meet high-speed and high-efficiency palletizing requirements. Taiho robots are better, faster, more advanced and exceed customer expectations.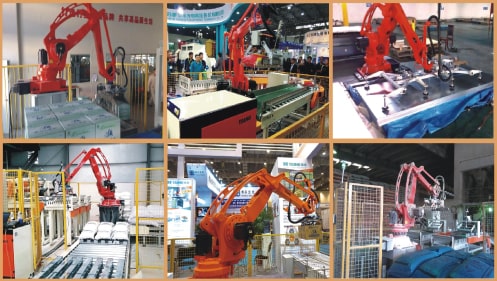 Application of the filling and packaging line in the following industries:
Grain processing.
Oil processing.
Food.
Chemical.
Production of alcoholic and non-alcoholic beverages.
Polygraphy.
Advantages of palletizing robots:
Convenient system of capture of a product.
Ergonomic design.
The design of the robot is made of aluminum.
Low noise and power consumption.
Through the use of a special algorithm and product detection system, high positioning accuracy and high speed of the machine are achieved.
Simple, clear and convenient software.
Packing line
Taihe has developed and implemented new product gripping systems . They are optimized for robot performance for different types of packages, making the robot more advanced and versatile for a wide range of applications.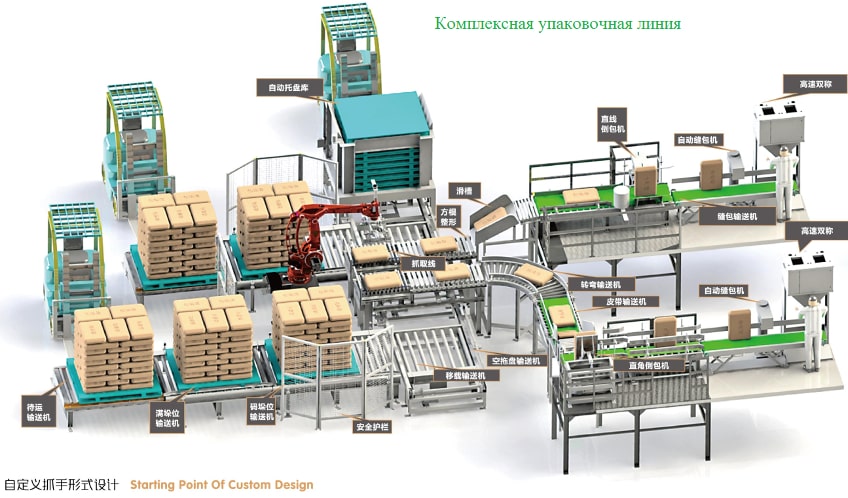 Please note that we can offer a complete turnkey packaging solution for your enterprise, including the supply of conveyors, packaging machines, etc. To prepare a commercial offer, please send a technical task.
In case of further questions, please contact us in any convenient way.
Our company also offers complex automated logistics solutions. You can see an example of the operation of such a complex in the video below.