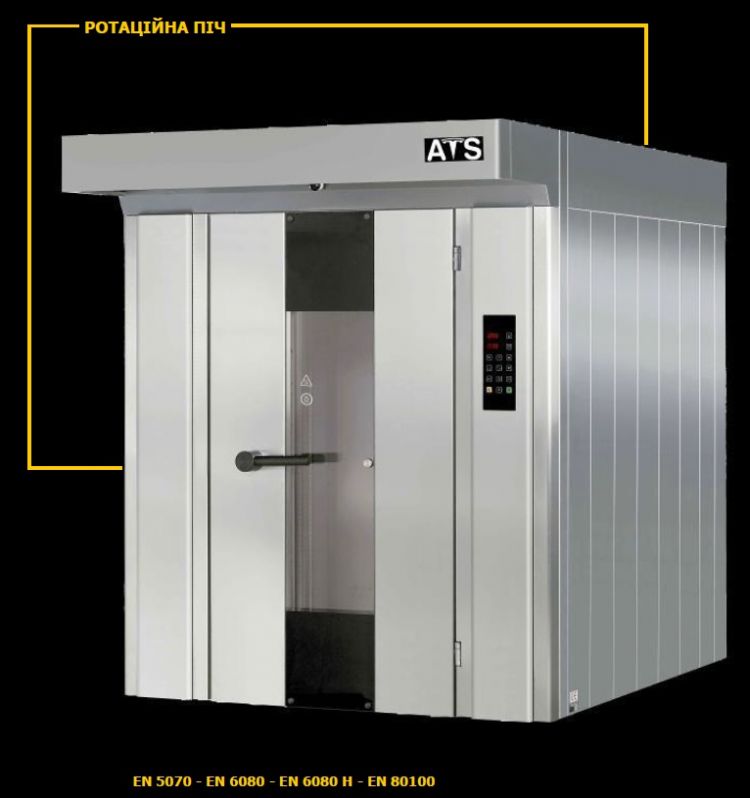 Rotary kiln
The oven has been designed with bakers in mind who want performance, quality product, consistent baking characteristics and energy savings.
Stainless steel oven chamber for maximum service life.
Adjustable air channels inside the chamber. Hot air is distributed over all surfaces, thus achieving uniform baking, regardless of whether it is the upper or lower tier, the left or right side of the pan.
The amount of steam you need is always ready, thanks to a powerful steam generator of the latest design.
The heating system can use electricity, gas, oil or wood.
Thick thermal insulation around the oven and a double observation window reduce heat loss and ensure its even distribution in the oven chamber.
The temperature value in the chamber is automatically controlled by an electronic system that maintains the set level. Reproducibility of baking results is guaranteed.
The set baking temperature is reached very quickly, saving energy and time.
Equipped with powerful lighting lamps to monitor the baking process.
The control panel is protected against power surges, and the electrical components are produced by the most famous brands such as Schneider, ABB, Siemens, Telemecanique.
Options:
Electric, gas, diesel, wood heating
Burner right or left
Control panel touch or push-button