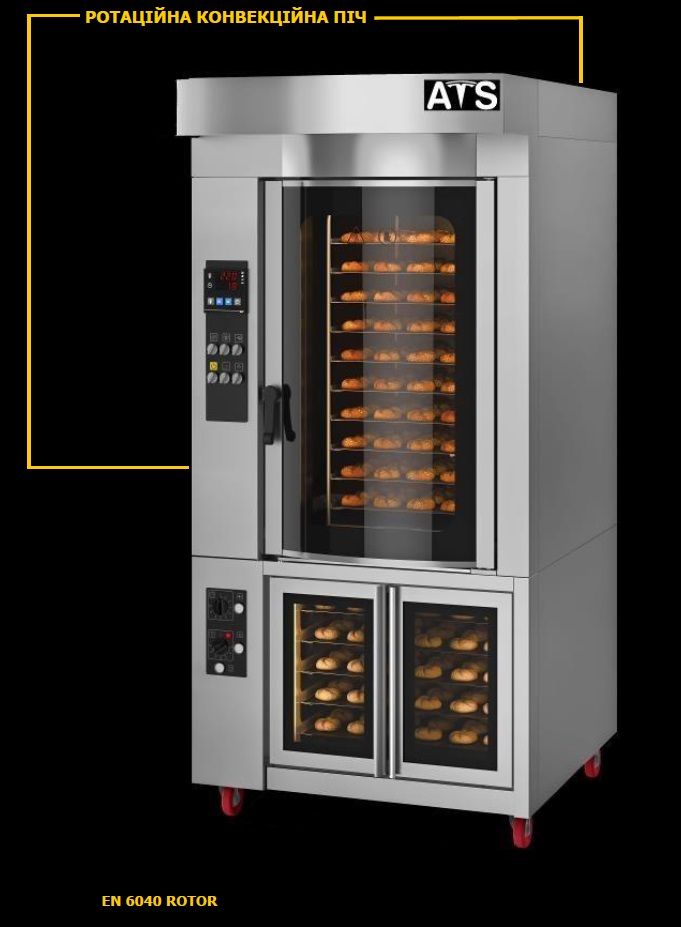 Rotary convection oven
Designed specifically for the production of pies, muffins, cakes, pastries, sandwich bread in pastry shops, restaurants and bakery shops.
Thanks to the rotation of the platform and the circulation system with two fans, even heat distribution and balanced baking are achieved at all points on the decks.
This oven can be supplied with a pushbutton or touch panel.
The heating system can be electric or gas. The furnace is made of stainless steel. Energy saving is ensured by good thermal insulation.
It is safe to work thanks to the platform rotation control system and a pair of safety thermostats.
The required amount of steam is supplied by a powerful cascade-type steam generator.
The standard equipment includes an exhaust fan on the top dome of the oven.
At the bottom of the oven, you can install a fermenter that will provide the right humidity and heat for products that need to be fermented.
Options:
Electric or gas heating
Button or touch control panel