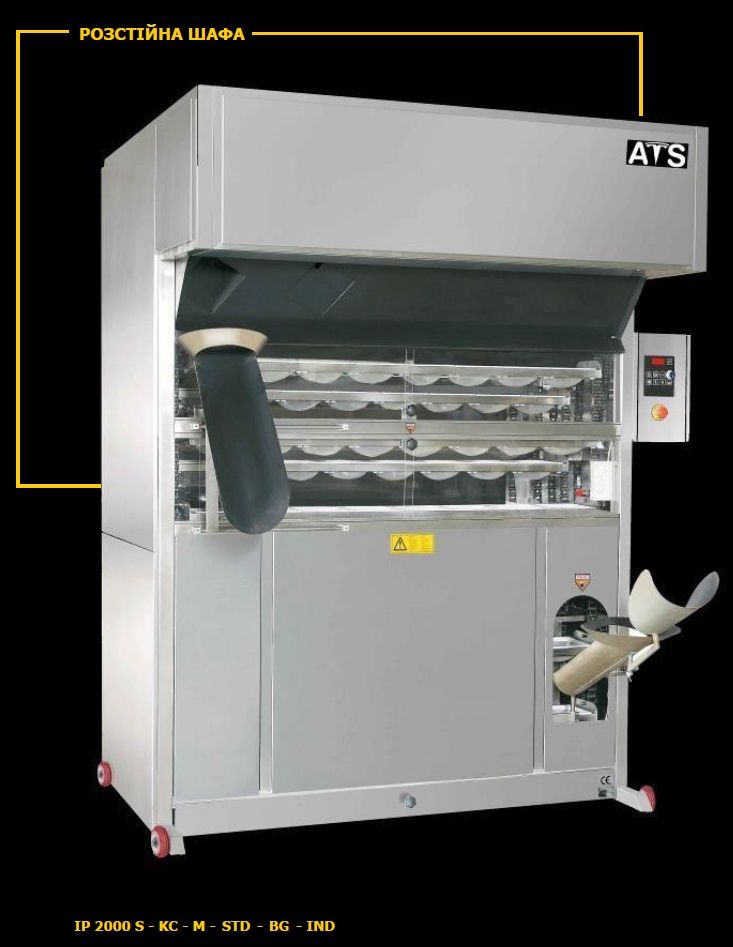 Proofing cabinet
It is not the application of physical forces when cutting and rounding the dough that goes to rest for recovery. During proofing, the yeast continues to work, and the process ensures that the workpiece reaches its optimal shape - and as a result, a pleasant-looking finished product.
To prevent workpieces from falling to the floor and to work in hygienic conditions, sensors are placed at the entrance; they make sure that the blanks always fall into the empty baskets on time.
The workpieces are placed in the baskets automatically (the turnover is connected with the supply of the workpiece) or manually (constant rotation). The total number of inserted blanks is shown on the display.
The proofers can be supplied with two inlets or two outlets, as well as front inlet and rear outlet (FAR) or front inlet and outlet (FAR).
UV irradiation and steam treatment are available as options.
Durable rectangular plastic baskets are used.
Synchronized workpiece feeding is guaranteed thanks to Teflon coated surfaces.
Workpiece inlets/outlets can be placed on the left or right.
Cabinets contain 88, 152, 176, 240, 328 or 640 baskets.
Options:
Entrance left or right
UV lamps and climate control
Belt conveyor at the entrance or exit