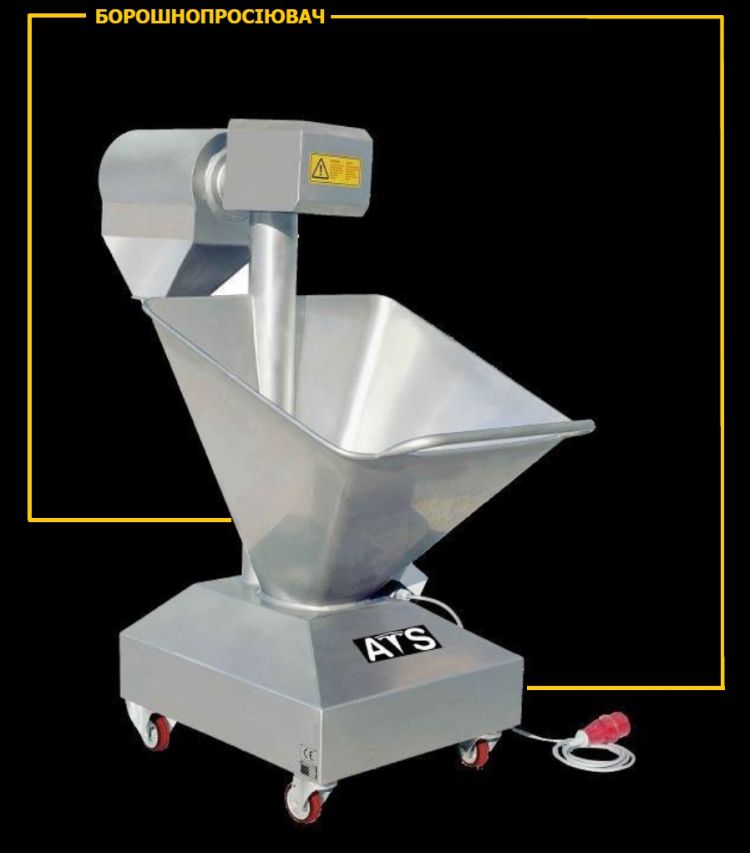 Flour sifter
This compact machine is made of stainless steel. Used for loosening flour, sifting and cleaning. Screw conveyor for moving flour from the storage hopper to the mixer.
Easily moves on wheels.
The brushes are easy to clean.
Working height - up to three meters. Productivity is 2000 kg per hour; safety grille on tanks as standard. The machine weighs 93 kg.