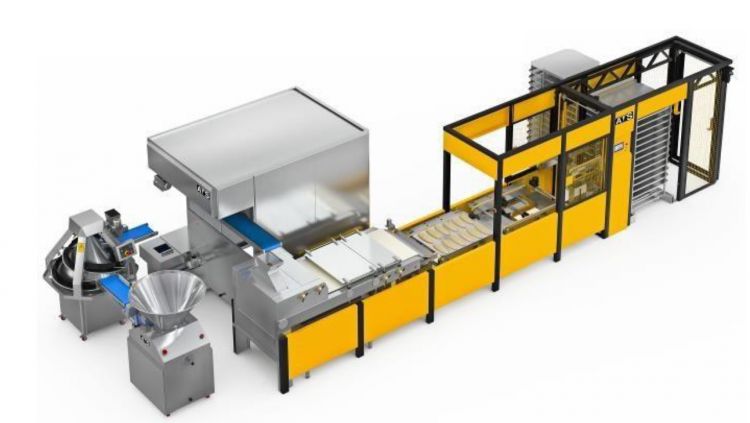 Deck laying robot
Formed blanks coming from the rounder or shaper are laid out on wooden or metal baking sheets one, two or three. The new ATS stacking robot simultaneously holds the tray, places the tray on the rack trolley, and picks up a new free tray. When the process is completed for all decks, the rack cart is automatically sent out and the system gets a new cart to work with.
Both wooden and aluminum decks can be used. There is an option to use both types at the same time. Upon request, equipment for sprinkling blanks is installed.
The entire system can be monitored and controlled via a color touch screen.
The line can be designed for a specific building plan or the direction of the flow of workpieces.
Deformation or damage to the decks during the workflow is excluded.
The productivity is 3,300 pieces per hour.
Options:
Laying out one, two, three blanks at a time
Aluminum or wooden decks (also possible both types at the same time)
Sprinkling system